2015 > Keynotes
Keynotes
Big Data Disconnects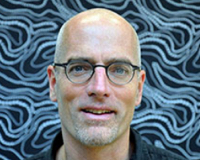 Mark Andrejevic
Pomona College, USA
Drawing upon ongoing interviews, this presentation explores a series of disconnects between how people think about the ways in which their data is being put to work and the discourses of data mining and predictive analytics. In particular it explores the disconnect between individual conceptions of the value of data and commercial practices of aggregation and sorting; on differing conceptions of the relevance of particular forms of data to different types of decision making; and on the disconnection between expectations of informed consent and the speculative character of data mining. The presentation situates these disconnects within broader concerns about the asymmetrical and opaque character of data mining and the power imbalances associated with control over and access to data gathering and mining platforms.

Biography
Mark Andrejevic is Associate Professor of Media Studies at Pomona College in the US. He is the author of Reality TV: The Work of Being Watched (2004), which applies critical theory to the example of reality TV to explore the changing character and portrayal of surveillance in the digital era. His second book, iSpy: Surveillance and Power in the Interactive Era (2007) examines the deployment of interactive media for monitoring and surveillance in the realms of popular culture, marketing, politics, and war. His third book, Infoglut: How Too Much Information Is Changing the Way We Think and Know, explores the social, cultural, and theoretical implications of data mining and predictive analytics. His work has appeared in a edited collections and in academic journals including Television and New Media; New Media and Society; Critical Studies in Media Communication; Theory, Culture & Society; Surveillance & Society; The International Journal of Communication; Cultural Studies; The Communication Review, and the Canadian Journal of Communication. His current work explores the logic of automated surveillance, sensing, and response associated with drones.
The Social Web and Public Value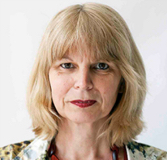 José van Dijck
Comparative Media Studies, University of Amsterdam

The 'social web' is anything but a fixed concept; notions of 'privacy' and 'publicness' are constantly negotiated in the various attempts to shape network sociality. So far, most attention has been devoted to questions regarding privacy – the exploitation of personal data vis-a-vis commercial or government agents. And rightly so: over the past ten years, the norms for privacy have fundamentally shifted as a result of the emerging online ecosystem driven by powerful platforms such as Google and Facebook. Privacy issues have been a bone of contention between platform owners, state regulators, watchdog organizations and lawyers.
Equally poignant, however, are questions of publicness: how does a data-based social Web transform the public realm – a space where we create public value and define the public good? These are at least as important as questions of privacy, but they often seem less palpable and more diffuse. I want to reflect on the transformation of power relationships between citizens, (state) institutions and corporations in a networked world – a world that is still for the most part structured by (nationally based) institutions, which are increasingly mediated by (corporate) platforms. These platforms do not simply repackage or reroute everyday social traffic, but strongly influence basic relationships and democratic structures in societies. The case of online education will serve to illustrate these transformations.
The evolution of online sociality in relation to publicness is tightly interwoven with larger narratives of privatization, globalization, commercialization and de-collectivization. It is vital to not just study digital culture as a 'hard' system of technological and economic agents or as 'soft' process of narratives, but as dialectic. Looking at the mutual shaping of platforms, users, and institutions, I try to explain how social media platforms come to propose a certain version of 'public' and how institutions and individual users go on to enact it. These proposals and enactments may be conflicting contestations of what 'public value' actually means. But one of the core questions remains: what happens to public values once former institutional anchors are (partly) incorporated into the data-based infrastructure of the social Web?
Biography
José van Dijck is a professor of Comparative Media Studies at the University of Amsterdam. Her work covers a wide range of topics in media theory, media technologies, social media, television and culture. She is the author of six books, three co-edited volumes and approximately one hundred journal articles and book chapters. Van Dijck served as Chair of the Department of Media Studies from 2002-2006, and was the Dean of the Faculty of Humanities at the University of Amsterdam between 2008 and 2012. Her visiting appointments include the Annenberg School for Communication (University of Pennsylvania, Philadelphia, USA), Massachusetts Institute of Technology (Cambridge USA), and the University of Technology, Sydney (AUS).
'What Your Favourite Katy Perry Shark Says About Your Love Life': Algorithms, 'Selves', and Sensibilities in the Big Data Era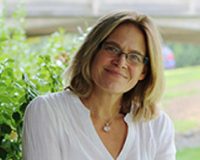 Alison Hearn
Information and Media Studies, University of Western Ontario
While forms of selfhood and self-presentation have long been conditioned by processes of capitalist production, today, individual internet users 'are cast as quasi-automatic relays of a ceaseless information flow' (Terranova, 2014) and the pursuit of individual 'identity' and processes of 'self-valorization' come to function in an entirely different register; their actual intent, content, or outcome matter little, what matters is that they are pursued, and ceaselessly, relentlessly so. Individual 'sensibilities', forms of self-expression, and sociality online are reduced to 'standing reserves' for the production of value in the new economy of metadata.
The computational logics and practices of data-mining, which compel a preoccupation with selfpresentation and high visibility in individuals and yet simultaneously deny any interest in the content of individual 'selves' per se, has serious implications for the pursuit of 'selfhood', 'humanity' and 'the common'. What is at stake in the relationship between 'self' and 'algorithm'? Have computational logics become coextensive with selfhood, implicating us all in an intensified form of biopolitics and producing what John Cheney-Lippold has called new 'algorithmic identities' controlled by private interests (Cheney Lippold 2011)? Given automated efforts to read data for patterns of human behavior and then shape them via predictive technologies, has selfhood been reconfigured as most profitable when it is perpetually indeterminate, unsettled and anticipatory (MacKenzie 2013)? Has the pursuit of autonomous, self-validating 'interiority' been obviated by these practices? This talk will pursue these questions via an exploration of 3 different inflections of the encounter between forms of identity-seeking, self-presentation, and the passive, proprietary logics of data mining: internet/Facebook quizzes, sentiment analysis, and Google glass technology.
Biography
Alison Hearn is an associate professor in the Faculty of Information and Media Studies, at the University of Western Ontario in Canada. Her research focuses on the intersections of promotional culture, new media, self-presentation, and new forms of labour and economic value. She also writes on the university as a cultural and political site. She has published widely in such journals as Continuum, Journal of Consumer Culture, Journal of Communication Inquiry, and Topia: Canadian Journal of Cultural Studies, and in edited volumes including The Media and Social Theory, Blowing Up the Brand, and The Routledge Companion to Advertising and Promotional Culture. She is coauthor, with Liora Salter, of Outside the Lines: Issues in Interdisciplinary Research (McGill-Queens University Press, 1997).
Dashboards, Social Media Monitoring and Critical Data Analytics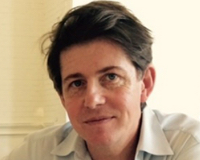 Richard Rogers
Digital Methods Initiative, University of Amsterdam
Building on Dominique Boullier's call for a third generation social science as well as Nathaniel Tkacz's critique of the desire to control data signals, I would like to discuss in the era of big data how the dashboard has become the dominant mode of display and social media monitoring as predominant analytical practice. As a way forward I propose a critical data analytics that is sensitive to big data critique on the one hand and embraces analytical strategies for the study of Twitter and Facebook with digital methods, making findings and outputting visualisations which are both insightful for (ethical) social research and aware of the hegemony of the graph.
Biography
Richard Rogers is Department Chair of Media Studies and Professor of New Media and Digital Culture at the University of Amsterdam. He is author most recently of Digital Methods (MIT Press, 2013), winner of the ICA outstanding book award, and Issue Mapping for an Ageing Europe (Amsterdam University Press, 2015), with Natalia Sanchez and Aleksandra Kil. He is Director of the Digital Methods Initiative and the Govcom.org Foundation, known for online mapping tools such as the Issue Crawler and the Lippmannian Device. He has received research grants from the Ford Foundation, Gates Foundation, MacArthur Foundation, Open Society Institute and Soros Foundation, and has worked with such NGOs as Greenpeace International, Human Rights Watch, Association for Progressive Communications, Women on Waves, Carbon Trade Watch and Corporate Observatory Europe.
From data subjects to digital citizens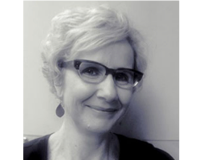 Evelyn Ruppert
Department of Sociology, Goldsmiths College, University of London
By bringing the political subject of data to the centre of concern, I challenge determinist analyses of the Internet that imagine people as passive data subjects and libertarian analyses that imagine them as sovereign subjects. Instead, I attend to how political subjectivities are always performed in relation to sociotechnical arrangements to then think about how subjectivities are brought into being through the Internet. I shift analysis from how we are 'free' or being 'controlled' to the complexities of 'acting' through the Internet by foregrounding citizen subjects not in isolation but in relation to the arrangements of which they are a part. In this way I identify ways of being not simply obedient and submissive but also subversive digital citizens. While usually reserved for high-profile hacktivists and whistle-blowers, I ask, how do subjects act in ways that transgress the expectations of and go beyond specific conventions and in doing so make rights claims about how to conduct ourselves as digital citizens? By focusing on how digital citizens make rights claims through the Internet, I ask, how are their acts also mediated, regulated, and monitored, and how is knowledge generated, ordered, and disseminated through the Internet? I consider both of these concerns as objects of struggle and ones through which we might identify how to otherwise conduct ourselves as digital citizens when we engage with others and act through the Internet.
Biography
Evelyn Ruppert is a Professor and Director of Research in the Department of Sociology at Goldsmiths, University of London. She was previously a Senior Research Fellow at the Centre for Research on Socio-cultural Change (CRESC) and co-convened a research theme called The Social Life of Methods. She is currently PI of an ERC funded Consolidator Grant project, Peopling Europe: How data make a people (ARITHMUS; 2014-19) and a recently completed ESRC funded project, Socialising Big Data (2013-14). She is also Founding and Editor-in-chief of a new SAGE open access journal, Big Data & Society: Critical Interdisciplinary Inquiries, launched in June 2014. Evelyn is coauthor (with Engin Isin) of Being Digital Citizens (2015), which explores how citizens encounter and perform new sorts of rights, duties, opportunities and challenges through the Internet.
Big Data, Retailing Technologies, and the Public Sphere

Joseph Turow
Annenberg School of Communication, University of Pennsylvania
During the past two decades industrialized societies have witnessed a transformation in the buying and selling of goods. The commercialization of the internet and then the rise of smart phones, tablets and other mobile devices have posed new challenges and opportunities to buyers and sellers. Shoppers have unprecedented ways to look at prices and gain leverage regarding their purchases of products. Merchants with physical stores – where most buying still takes place – have struggled to find profitable models for 'omnichannel' retailing as they confront competition via mobile even in store aisles. Searching for solutions to hypercompetition and better-informed shoppers, many large merchants have seized on using predictive analytics with highvolume, high-velocity data for tailoring personalized elationships and prices to desirable customers with the goal of cultivating their loyalty. The result is an emerging world of media technologies and symbolic forms, hardly studied by academics, that raises questions about surveillance, power asymmetries, privacy and democratic participation in the public sphere.
Biography
Joseph Turow is Robert Lewis Shayon Professor of Communication and Associate Dean for Graduate Studies at the University of Pennsylvania's Annenberg School for Communication. Professor Turow is an elected Fellow of the International Communication Association and was presented with a Distinguished Scholar Award by the National Communication Association. He has authored nine books, edited five, and written more than 150 articles on mass media industries. His most recent books are Media Today: Mass Communication in a Converging World (Routledge, 2014) and The Daily You: How the New Advertising Industry is Defining Your Identity and Your World (Yale, 2012). In 2010 the University of Michigan Press published Playing Doctor: Television, Storytelling, and Medical Power, a history of prime time TV and the sociopolitics of medicine, and in 2013 it won the McGovern Health Communication Award from the University Of Texas College Of Communication. Other books reflecting current interests are Niche Envy: Marketing Discrimination in the Digital Age (MIT Press, 2006), Breaking Up America: Advertisers and the New Media World (University of Chicago Press, 1997; paperback, 1999; Chinese edition 2004); and The Hyperlinked Society: Questioning Connections in the Digital Age (edited with Lokman Tsui, University of Michigan Press, 2008). Turow's continuing national surveys of the American public on issues relating to marketing, new media, and society have received a great deal of attention in the popular press, as well as in the research community. He has written about these topics for the popular press and has lectured widely. He was awarded a Lady Astor Lectureship by Oxford University. He was invited to give the McGovern Lecture at the University of Texas College of Communication, the Pockrass Distinguished Lecture at Penn State University, and the Chancellor's Distinguished Lecture at Louisiana State University.