2022 > Dialogues in Data Power: Keynotes
Dialogues in Data Power: Keynotes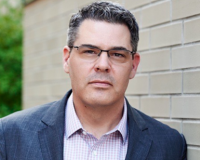 Jonathan Dewar
Chief Executive Officer First Nations Information Governance Centre, Ottawa, Canada
Abstract
Jonathan Dewar will discuss the concept of First Nations data sovereignty in Canada and the work of the First Nations Information Governance Centre and its partners to advance a national data governance strategy. 
Biography
Jonathan Dewar, PhD, has spent most of his 20+ year career directing research and knowledge translation initiatives on behalf of Indigenous-governed national NGOs and has been recognized as a leader in healing and reconciliation and Indigenous health and well-being education, policy, and research. He has published extensively on these subjects, with a specialization in the role of the arts in healing and reconciliation, and has lectured nationally and internationally.
From 2012-2016, Jonathan served as the first Director of the Shingwauk Residential Schools Centre and Special Advisor to the President at Algoma University, where he led research, education, curatorial, and community service programming, and taught courses in Political Science and Fine Arts. From 2007-2012, Jonathan served as Director of Research at the Aboriginal Healing Foundation, where he led the Foundation's research and evaluation efforts. He has also previously served as a Director at the National Aboriginal Health Organization, as a senior advisor within the federal government, and within the Office of the Languages Commissioner of Nunavut.
Jonathan received a doctorate from the School of Indigenous and Canadian Studies at Carleton University, where his research focused on the role of the arts in health, healing, and reconciliation. He also holds an appointment as Adjunct Research Professor in the Department of Sociology and Anthropology. Jonathan is of mixed heritage, descended from Huron-Wendat, French-, and Scottish-Canadian grandparents.
In honour of Dr. Dewar's Keynote address, the Dialogues in Data Power 2022 Conference Committee will be make a donation to the FNIGC National Student Bursary (https://fnigc.ca/national-student-bursary/).
Leave to Remain: The Biopower of Migration Algorithms and Data Structures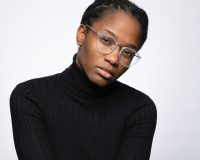 Irene Fubara-Manuel
Lecturer in Digital Media Practice (Media and Film) School of Media, Arts and Humanities, University of Sussex
Abstract
Contemporary visa regimes rely on data from migrants, which are then structured and processed through a set of algorithms that determine levels of access and mobility. In their reproductive function to create and govern data subjects, such systems have power over life. They exclude and permit bodies through the border—leave (permission) to enter or leave to remain and so on. This keynote uses the UK's visa regime as a starting point to explore the algorithmic cultures of bordering through which the UK government polices its national boundaries. It delves into the archive of the UK visa regime to trace the production of racialised data subjects. Connecting this archive to contemporary data and algorithmic practices, it asks what reclamation of life and subjecthood are possible when problematizing these archives? What legacies and data ghosts exist in the current visa regime? Borrowing the method of critical fabulation from Saidiya Hartman, this keynote interrogates how migrant algorithmic imaginaries might stress the limits of the archive and unsettle the current biopolitical regimes of migration. It centres migrant algorithmic imaginaries in the production of alternate visions and futures of the border.
Biography
Irene Fubara-Manuel is a Brighton-based creative practitioner and academic working in animation, game design, and installation art. They are also a Lecturer in Digital Media Practice at the University of Sussex. Their research interrogates techno-cultures of the border, envisioning alternatives to current migration systems through their creative practice. Irene is currently a JUST AI Visiting Fellow at the Ada Lovelace Institute.
Irene's project for the JUST AI Fellowship proposes ethnographic and participatory action research to explore possibilities for decolonial and anti-racist alternatives to migration algorithms. The project aims to move the focus of streaming tools, used in applying for UK visas, away from automating a 'hostile environment' and towards reimagining a fair and welcoming UK for all migrants, irrespective of background.
Interdisciplinary keynote dialogue
Generative friction: exploring conceptual points of contact between computing sciences, social sciences and philosophy
Abstract
This keynote session will be a discussion amongst the founders of Social X, a Netherlands-based interdisciplinary group formed to explore the intersection of fundamental questions in computing sciences, social sciences, and philosophy. In this keynote discussion we will explore the differences between boundary objects (Star and Griesemer 1989, Star 2010, Huvila et al. 2017), a concept created to denote the way scientists manage the tension between diverse methods and viewpoints, and the need for cooperation and common understandings. We use the notion of boundary objects to explore concepts which are interpreted in different ways by computational scientists and social scientists or humanities scholars, but where parallel interpretations can coexist and allow disciplines to collaborate. Examples include 'data', 'power', 'information', fairness', 'progress', and 'trust'.
In this session we will ask how we can tell if a concept has features of a boundary object or not. For instance, fundamental disagreements about the concept of fairness in relation to computing theory and applications have arisen over the last decade, and today these arguably function in generative ways that are differently productive from treating fairness as a boundary object and seeking peaceful disciplinary coexistence. In contrast, the notion of 'governance' is understood quite differently across disciplines, but these concepts can coexist and be used in parallel by these different disciplines.
What are the concepts at this intersection of disciplines that can behave as boundary objects, making collaboration possible, and what are the ones that lead to power struggles, critique and disjunctures between fields? Can a concept demonstrate both destructive and generative functions at once, depending on the context? We will suggest consideration of concepts such as knowledge, governance, authenticity and kindness, engaging with the audience to debate and better understand this tension.
Star, S. L., & Griesemer, J. R. (1989). Institutional ecology, translations' and boundary objects: Amateurs and professionals in Berkeley's Museum of Vertebrate Zoology, 1907-39. Social studies of science, 19(3), 387-420.

Leigh Star, S. (2010). This is not a boundary object: Reflections on the origin of a concept. Science, Technology, & Human Values, 35(5), 601-617.

Huvila, I., Anderson, T. D., Jansen, E. H., McKenzie, P., & Worrall, A. (2017). Boundary objects in information science. Journal of the Association for Information Science and Technology, 68(8), 1807-1822.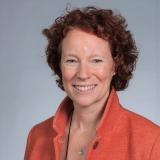 Linnet Taylor
Professor of International Data Governance Tilburg Institute for Law, Technology, and Society
Biography
Linnet Taylor is Professor of International Data Governance at the Tilburg Institute for Law, Technology, and Society (TILT), in the Netherlands. Her research focuses on digital data, representation and democracy, with particular attention to transnational governance issues. Her work on group privacy and data justice is used in discussions of technology governance in countries around the world. She leads the ERC Global Data Justice project, which aims to develop a social-justice-informed framework for governance of data technologies on the global level. The research is based on insights from technology users, providers and civil society organisations around the world. Her work is also currently supported by the Luminate foundation and the EU AI Fund. She is a member of the Dutch Young Academy (De Jonge Akademie) and a co-chair of the NWO's Social Science roundtable advisory group.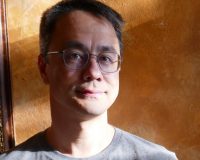 George Fletcher
Full professor of computer and data science and chair of the Database Research Group Eindhoven University of Technology
Biography
George Fletcher (PhD, Indiana University Bloomington, 2007) is full professor of computer and data science and chair of the Database Research Group at Eindhoven University of Technology. He studies data systems, increasingly with a focus on people, e.g., data systems education and knowledge science. He is an author of the monograph "Querying Graphs" (Morgan and Claypool, 2018), scientific member of the graph query and schema language international standardization working groups of the LDBC, executive board member of the EDBT Association, and co-organizer of DataEd at SIGMOD 2022.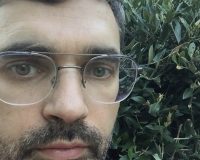 Alexander Serebrenik
Full Professor of Social Software Engineering Software Engineering and Technology cluster of Eindhoven University of Technology
Biography
Alexander Serebrenik (PhD, KU Leuven, 2003) is a Full Professor of Social Software Engineering at Eindhoven University of Technology, The Netherlands. His research goal is to facilitate evolution of software by taking into account social aspects of software development. He has co-authored a book Evolving Software Systems (Springer Verlag, 2014) and circa 200 scientific papers and articles. He has won several distinguished paper and distinguished review awards, as well as acted as steering committee chair, general chair, program (co-)chair and track (co-)chair of such software engineering conferences as ICSE, ICSME, ICPC and SANER. He is member of several national and international diversity and inclusion-related activites.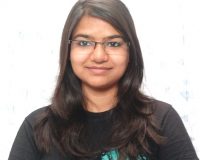 Akrati Saxena
Research Fellow at the Department of Mathematics and Computer Science Eindhoven University of Technology
Biography
Akrati Saxena is a Research Fellow at the Department of Mathematics and Computer Science, Eindhoven University of Technology (TU/e), The Netherlands. Her research interests cover Social Network Analysis, Complex Networks, Computational Social Science, Data Science, and Fairness. Her current research is focussed on designing fairness-aware solutions for social problems using Network Science and Data Science techniques. She has written several book chapters on social network analysis and social media data analytics. She is co-editing the Deep Learning for Social Media Data Analytics book that will be published at Studies in Big Data, Springer book series. She has co-organized tutorials and special track at ICDM 2021, ASONAM 2021, and CSoNet 2019 conferences.